Imagica - Around the world Biomes
Imagica is a team of like-minded Entertainment Technology students whose aim to make learning a fun based experience.
Team Imagica aims to bring a new approach to classroom learning.
We are creating an Interactive Experience for the students of MountainView Elementary School, Morgantown, WV. The main goal of the project is to motivate children to learn more about the biomes of the world.
Currently, we are designing an aquatic experience for the students introducing them to the wonders of the aquatic life.
This project reuqires alot of 3D Art work and my role is to provide the programmers, 'properly rigged & animated' models. These fish would be used to show the diversity in the ocean and their behaviour in the ocean.
The children will be using Android tablets to navigate through the virtual underwater world. So, the Artists role in the team is to provide 'low-polygon' model with clever texturing and animation, in order to deliver realistic, engaging experiences on the tablets that remain very responsive to the children's navigation commands entered through touch and tablet positioning.
My Role: Rigging and Animation of the sea creatures in the project.
3D software used: Maya
ROLE : RIGGER & ANIMATOR FOR SEA CREATURES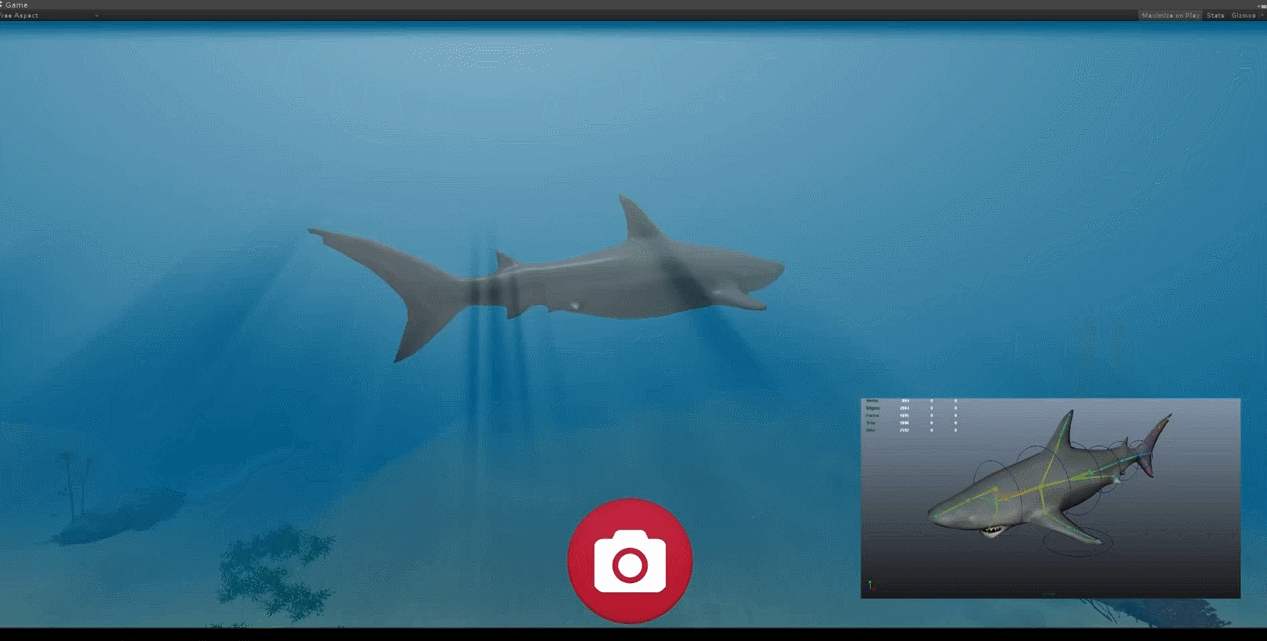 Octopus